Archive for November, 2012
We Can Shape the Value of Our Own Big Data (http://www.linkedin.com/today/post/article/20121128080040-1816165-social-local-mobile-s-real-promise-more-data)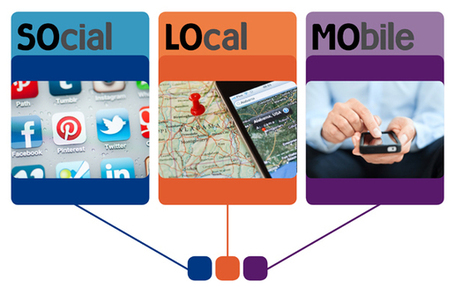 In a recently trending LinkedIn article by David Edelman at McKinsey, I commented in a way that bears on Analytics Leadership in Big Data. The article and associated video focus on the great potential of SoLoMo (Social, Local and Mobile) opportunity and data. We can get the most from this data if we are not just reactive to it — but if we assertively acknowledge its use and plan for its application we can multiply that value. Using our knowledge of what value can come from the analytics gives us the power to influence and shape our marketing strategy so that we build, integrate and use SoLoMo data streams as part of how we drive Big Data value. We can help build that vision. Follow me on Twitter @AnalyticMind and view my profile on Linkedin: www.linkedin.com/in/christophergdiener
My comments on the article:
David's video and comments really hit the mark. We often talk about the consumer purchase journey in terms of the process that a consumer is wrapped in as they experience a brand and make a purchase in the context of that experience. It used to be quite linear, but now has many strong feedback loops, such that a consumer can experience multiple "stages" at one time and can influence others' journey's more strongly and at multiple points.
With the growth of SoLoMo, we can now act on another dimension of the journey with much greater effectiveness. This dimension is defined by geographic distance and frequency. It's like a whole new take on a gravity model. We can define concentric zones going out away from the product location and for each band of circle for a given level of frequency we can tailor specific interactions and implement appropriate strategies to help the consumer see the value of getting closer to the product. For new customers, in brick and mortar retail, the key is to first have folks physically introduce the behavior or experience of going to a location; then it is in creating familiarity and routine within that location. For existing customers, it's critical to deepen the value of frequent physical proximity – socially, emotionally and rationally.
SoLoMo data truly is and will become gold to many organizations that not only know how to mine this new mountain, but also in how they mold the mountain in the first place through strategic planning to create the most valuable data streams for analysis. This is a prime example of how Big Data is not a reactive situation and how getting the most from Big Data analytics depends on more than just knowledge discovery analytics. If we bring frameworks of directed analytics to this kind of data, like applying a form of geography/frequency gravity model, in the context of specifically designed communications strategies we can truly uncover revolutionary gains in customer loyalty.